Count: 31,466 | List: 1488
Hugo Dunhill's Acupuncturists Mailing Lists features healthcare professionals who are qualified or professionally engaged in the practice of acupuncture – the Chinese medical practice of piercing specific body areas with fine needles. The procedure is used to relieve pain, for therapeutic purposes or as a regional anesthesia. Acupuncture is typically considered a form of alternative medicine.
Reach Acupuncturists faster and more affordably with HDML Acupuncturist Mailing Lists. Target all Acupuncturists for surveys, product messages and more.
Acupuncturist Mailing Lists are NCOA'd Quarterly.
State counts available upon request.
We can find any list you need!
Over 250 Hard-to-Find Licensed Professionals Lists
Medical & Healthcare Mailing Lists
Business & Consumer Mailing Lists
Over 100,000 Satisfied Customers
Over 70 Years in Business
For More Information on Acupuncturists Mailing Lists: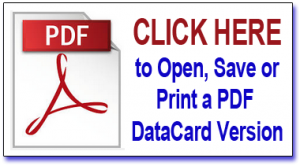 Or call 800.223.6454 to speak to a specialist today.