Count: 180,636 | List: 1144
This file features the top and middle managers responsible for implementing policies, procedures and practices within their financial institution. Their duties include the extension of credit approving loans, opening accounts and other asset related procedures. These executives are often highly competent on in-house software and are responsible for every customer account that they work on.
These individuals are ideal prospects for any computer-related offer as well as financial seminar offerings.
Reach these Bank professionals for offers on Seminars, Subscriptions, Books, Recruitment and any other banking related offer.
The Bank Executives list is NCOA'd quarterly.
We can find any list you need!
Over 250 Hard-to-Find Licensed Professionals Lists
Medical & Healthcare Mailing Lists
Business & Consumer Mailing Lists
Over 100,000 Satisfied Customers
Over 70 Years in Business
For More Information on the Bank Executives List: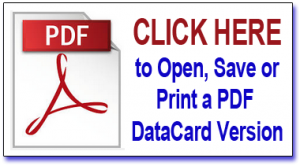 Or call 800.223.6454 to speak to a specialist today
Selections by Type of Bank
| | |
| --- | --- |
| Central Reserve Depository Institutions NEC | 457 |
| Commercial Banks NEC | 7,781 |
| Federal Reserve Banks | 1,000 |
| National Commercial Banks | 167,843 |
| State Commercial Banks | 3,555 |
Selections by Job Title
| | |
| --- | --- |
| Administration | 2,397 |
| Board of Directors | 6,200 |
| Chairman | 957 |
| Chief Engineer | 503 |
| Chief Executive Officer | 28,323 |
| Chief Financial Officer | 1,170 |
| Chief Information Officer | 4,160 |
| Chief Operating Officer | 3,846 |
| Controller | 651 |
| Development Director | 274 |
| Director | 2,740 |
| Executive Director | 135 |
| Executive Vice President | 1,736 |
| Financial Manager | 13,146 |
| General Counsel | 489 |
| General Manager | 230 |
| Human Resources Administrator | 3,199 |
| Manufacturing Vice President | 104 |
| Office Manager | 47,084 |
| Other Managers | 39,414 |
| Owner | 2,968 |
| Partner | 251 |
| President | 8,815 |
| Public Relations Manager | 157 |
| Purchasing Director/Agent | 425 |
| Technical Director | 677 |
| Vice President of Marketing | 3,529 |
| Vice President of Sales | 6,011 |