Count: 1,259,203 | List: 1130
This brand new compilation includes barbers, cosmetologists, estheticians, manicurists and other beauty industry professionals. These individuals help people look neat and well groomed. Most of them are employed in beauty salons, barbershops or department stores, but they are also found in nursing and other residential care homes, drug and cosmetics stores and photographic studios.
Reach Beauty Industry Professionals for offers on Seminars, Subscriptions, Books, Recruitment and any other Beauty
related offer.
The Beauty Industry Professionals list is NCOA'd Quarterly.
We can find any list you need!
Over 250 Hard-to-Find Licensed Professionals Lists
Medical & Healthcare Mailing Lists
Business & Consumer Mailing Lists
Over 100,000 Satisfied Customers
Over 70 Years in Business
For More Information on the Beauty Industry Professionals List: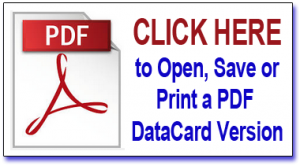 Selections by Job Function
| | |
| --- | --- |
| Barber | 105,177 |
| Cosmetologist | 1,188,218 |
| Esthetician | 112,343 |
| Esthetician Salon | 17 |
| Manicurist | 207,828 |
| Salon | 1,267 |