Count: 38,713 | List: 4215
This file consists of Cancer programs and Specialists.
Many medical facilities have developed comprehensive cancer diagnostic and treatment programs. These programs are designed to have multidisciplinary teams working together to rapidly bring new prevention, detection and treatment discoveries to cancer patients. Physicians who treat cancer patients do so with medicine/chemotherapy, biopsy, staging, surgical resection of tumors and therapeutic radiation. Constant scientific breakthrough demands these professionals to continuously hone and update their skills through research and seminar attendance, making these professionals ideal prospects for medical seminars and training programs as well as high-ticket vacation and luxury offers. Along with medical professionals that deal with cancer patients, there are many support programs for the patient and their families, such as the American Cancer Society.
Over half the cancer programs contain a director's name.
Reach Cancer Specialists for offers on Seminars, Subscriptions, Books, Recruitment and any other Cancer related offer.
The Cancer Programs & Specialists list is NCOA'd Quarterly.
State counts available upon request.
We can find any list you need!
Over 250 Hard-to-Find Licensed Professionals Lists
Medical & Healthcare Mailing Lists
Business & Consumer Mailing Lists
Over 100,000 Satisfied Customers
Over 70 Years in Business
For More Information on the Cancer Programs & Specialists List: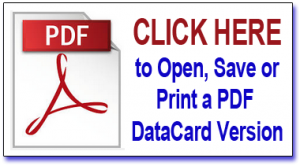 Or call 800.223.6454 to speak to a specialist today
Selections by Program/Specialist
| | |
| --- | --- |
| Cancer Programs | 3,618 |
| Cancer Related Associations | 2,478 |
| Doctors | 23,934 |
| Nurses | 8,487 |