Count: 21,715 | List: 3197
This Crisis Intervention Agencies & Services compilation represents the final non-law enforcement alternative available to individuals in turmoil. These location are havens for battered women, abused children and individuals in crisis. These agencies serve a vital need in providing a safety net for those who have nowhere else to turn and have run out of options.
These locations are staffed by mental health professionals and specifically trained social workers.
Reach Crisis Intervention Agencies and Services for offers on Seminars, Subscriptions, Books, Recruitment and any other Crisis related offer.
The Crisis Intervention Agencies and Services list is NCOA'd Quarterly.
State counts available upon request.
We can find any list you need!
Over 250 Hard-to-Find Licensed Professionals Lists
Medical & Healthcare Mailing Lists
Business & Consumer Mailing Lists
Over 100,000 Satisfied Customers
Over 70 Years in Business
For More Information on the Crisis Intervention Agencies and Services List: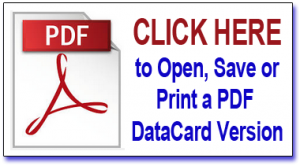 Or call 800.223.6454 to speak to a specialist today