Count: 1,185,317 | List: 1524
This file features registration information with the DEA registration number and drug codes. It consists of records maintained on the following categories of individuals registered under the Controlled Substances Act including registrants doing business under their individual name rather than a business name: physicians and related practitioners, dentists, veterinarians, persons conducting research with controlled substances, importers of controlled substances, exporters of controlled substances, manufacturers of controlled substances, distributors of controlled substances and pharmacies.
We can find any list you need!
Over 250 Hard-to-Find Licensed Professionals Lists
Medical & Healthcare Mailing Lists
Business & Consumer Mailing Lists
Over 100,000 Satisfied Customers
Over 70 Years in Business
For More Information on the Drug Prescribers List: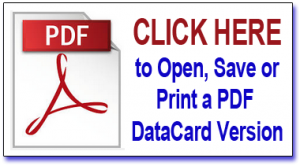 Or call 800.223.6454 to speak to a specialist today
Selections by Type of Business Activity
| | |
| --- | --- |
| Retail Pharmacy | 29,832 |
| Chain Pharmacy | 34,158 |
| Hospital/Clinic | 15,422 |
| Practitioner | 995,184 |
| Practitioner-DW/30 | 11,483 |
| Practitioner-Military | 6,860 |
| Practitioner-DW/100 | 2,281 |
| Researcher | 5,190 |
| Canine Handler | 1,344 |
| Analytical Lab | 1,360 |
| Mid-Level Practitioner-Ambulance Service | 2,175 |
| Mid-Level Practitioner-Animal Shelter | 1,364 |
| Mid-Level Practitioner-Nurse Practitioner | 75,539 |
| Mid-Level Practitioner-Optometrist | 19,341 |
| Mid-Level Practitioner-Physician Assistant | 43,904 |
Selections by Drug Category
| | |
| --- | --- |
| Controlled Substances (schedule 1) | 2,821 |
| Narcotic Controlled Substances (schedule 2) | 1,179,746 |
| Non-Narcotic Controlled Substances (schedule 2N) | 1,168,414 |
| Narcotic Controlled Substances (schedule 3) | 1,221,673 |
| Non-Narcotic Controlled Substances (schedule 3N) | 1,208,421 |
| Controlled Substances (schedule 4) | 1,222,373 |
| Controlled Substances (schedule 5) | 1,192,254 |
Selections by Type of Practitioner
| | |
| --- | --- |
| Advanced Practice Registered Nurse | 1,859 |
| Certified Nurse-Midwife | 2,280 |
| Doctor of Dentistry | 111,891 |
| Doctor of Medical Dentistry | 35,656 |
| Doctor of Osteopathy | 43,996 |
| Doctor of Podiatric Medicine | 13,850 |
| Doctor of Veterinary Medicine | 46,713 |
| Medical Doctor | 607,86 |
| Nurse Practitioner | 44,766 |
| Doctor of Optometry | 14,829 |
| Physicians Assistant | 30,885 |