Count: 130,813 | List: 1422
This file contains top firm managers and administrators. They represents the critical decision-makers of the nation's leading law firms. These managers direct the future of mergers and expansions within the legal service industry.
Reach Management in Leading Law Firms for offers on Seminars, Subscriptions, Books, Recruitment and any other legal related offer.
The Management in Leading Law Firms list is NCOA'd Quarterly.
State counts available upon request.
We can find any list you need!
Over 250 Hard-to-Find Licensed Professionals Lists
Medical & Healthcare Mailing Lists
Business & Consumer Mailing Lists
Over 100,000 Satisfied Customers
Over 70 Years in Business
For More Information on the Management in Leading Law Firms Mailing List: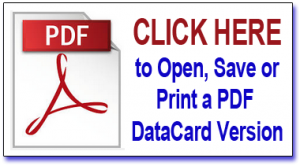 Or call 800.223.6454 to speak to a specialist today
Selections by Job Title
| | |
| --- | --- |
| Associate | 15,430 |
| Attorney | 11,979 |
| Counsel | 2,194 |
| Financial Manager | 2,304 |
| General Manager | 57 |
| Management Vice President | 24 |
| Managing Director | 25 |
| Managing Partner | 1,360 |
| Marketing – Sales Manager | 838 |
| Network Manager/Dir/VP | 488 |
| Office Manager | 292 |
| Operations Manager | 89 |
| Other Managers | 9,796 |
| Owner | 678 |
| Partner | 81,731 |
| Principal | 2,863 |
| Senior Associate | 180 |