Professionals — Count: 2,000,000 | List: 1580
Hugo Dunhill Mailing Lists now offers a brand new file of state-licensed Professionals by Occupation. These professionals have a valid, 2-year license and are fully certified. They are excellent prospects for educational programs and services, supplies, seminars, catalog offers and more. The Professionals by Occupation file is updated on a quarterly basis. Selections are available by Occupation and Type of Address.

Reach Professionals faster and more affordably with this HDML Mailing List. Target all Professionals for surveys, product messages and more.
We can find any list you need!
Over 250 Hard-to-Find Licensed Professionals Lists
Medical & Healthcare Mailing Lists
Business & Consumer Mailing Lists
Over 100,000 Satisfied Customers
Over 70 Years in Business
For More Information on the Professionals Mailing List: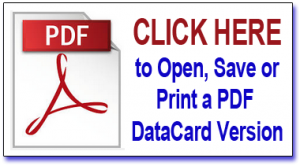 Selections by Occupation
| | |
| --- | --- |
| Accountants & CPAs | 402,680 |
| Appraisers | 18,624 |
| Architectural Firms & Executives | 90,055 |
| Audiologists | 13,825 |
| Beauty Industry Professionals | 974,174 |
| Chiropractors | 67,223 |
| Consultants | 21,897 |
| Contractors | 638,318 |
| Corporate Counsel | 932 |
| Dental Assistants | 79,717 |
| Dental Hygienists | 90,165 |
| Dentists | 151,600 |
| Dieticians & Nutritionists | 17,012 |
| Doctors | 547,866 |
| Electrical Contractors | 23,904 |
| Electricians | 94,288 |
| Engineering Professionals | 499,328 |
| Finance & Banking Professionals | 97,414 |
| Health & Allied Services Professionals – NEC | 69,977 |
| Information Technology Professionals | 3,506 |
| Insurance Professionals | 1,061,272 |
| Investment Advisors | 6,073 |
| Lawyers | 299,800 |
| Lobbyists | 5,471 |
| Marriage and Family Therapists | 19,830 |
| Mortgage Brokers | 1,238 |
| Nurses | 2,510,895 |
| Optometrists | 10,677 |
| Other Professionals | 4,313,053 |
| Pathologists | 27,444 |
| Pharmacy Professionals | 191,543 |
| Physicians Assistants | 118 |
| Plumbers | 110,740 |
| Podiatrists | 430 |
| Psychiatrists and Psychologists | 53,651 |
| Real Estate Professionals | 1,728,599 |
| Religious Professionals | 1,238 |
| Sales and Marketing Professionals | 6,484 |
| Scientists | 9,318 |
| Security Guards | 235,915 |
| Social Workers | 169,173 |
| Stockbrokers | 40,172 |
| Therapists – NEC | 11,257 |
| Therapists Physical | 141,991 |
| U.S. Farmers & Ranchers | 674,193 |
| Veterinarians | 41,463 |