Count: 122,904 | List: 1441
Hugo Dunhill Mailing Lists now offers a brand new file of 122,904 licensed Speech and Hearing Therapists. These professionals assist the developmentally disabled overcome their communication disorders. Speech Pathologists specialize in dealing with individuals suffering from hearing loss/brain damage/mental retardation or emotional problems. Hearing & Speech Therapists deal with hearing disabilities through the fitting and dispensing of hearing aids.
Reach these Speech and Hearing Therapists for offers on Seminars, Subscriptions, Books, Recruitment and any other health related offer.
The Speech and Hearing Therapists list is NCOA'd quarterly.
There are 135,134 records available with License Number!
We can find any list you need!
Over 250 Hard-to-Find Licensed Professionals Lists
Medical & Healthcare Mailing Lists
Business & Consumer Mailing Lists
Over 100,000 Satisfied Customers
Over 70 Years in Business
For More Information on the Speech and Hearing Therapists List: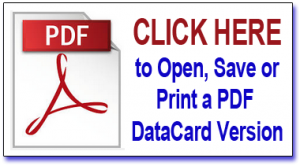 Or call 800.223.6454 to speak to a specialist today